See who ESPN has opposite Tony Romo as the faces of the team in anticipation of MNF tonight:
http://espn.go.com/blog/chicago-bear...wboys-at-bears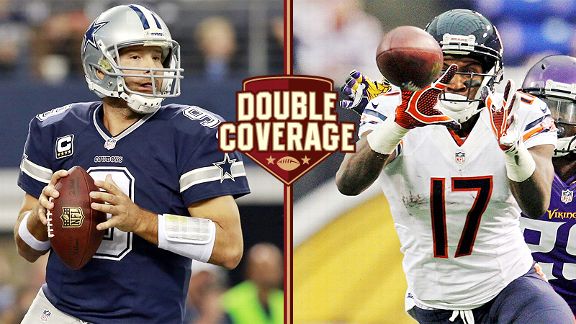 Quote:
Tony Romo and Alshon Jeffery will aim to keep their respective teams in the NFC playoff hunt on Monday night.
Can't get enough of the love Alshon's getting in this city. I'm not convinced the locals are as on board yet as they should be yet. Hope he has a huge night tonight in front of the nation!